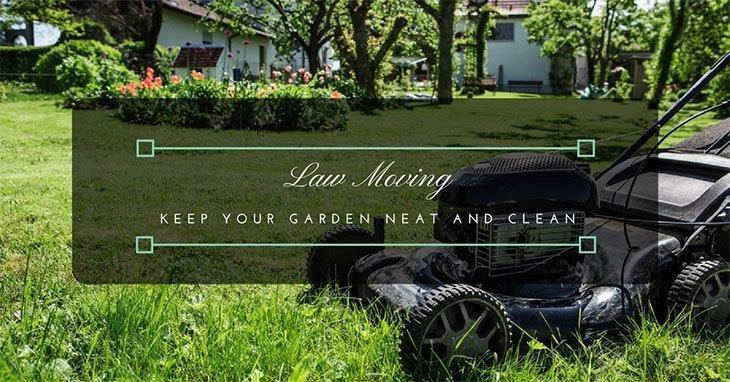 Lawn mowing: keep your garden neat and clean
Many people are fond of gardening. Whether they live in small apartments or in large areas, gardening is most of their habits. If you have a lush garden, and you wish to have a proper landscaped view of your garden, and of your home too, you need to prune and trim the grasses from time to time, so that the longevity of your garden goes up to a large extent.
There are different lawn-mowing services that are available, and you can contact them locally, or else, from the online portals. Choosing the right lawnmower will definitely take care of your garden, lessen the costs of garden maintenance, and can also enhance the resale value of your home in this manner.
How to Choose the Right Lawnmower for Your Garden?
There are different varieties of lawnmowers available in the market, and depending on their gradation, and motor capacity, the lawn-mowing process can be done properly.
There are certain considerations to make when you choose the lawnmowers for your gardening services:
You can choose from cylinder, rotary and hover lawnmowers depending on the density of grass in your garden. The longer the grasses, a lawnmower with the highest capacity can be chosen. Cylinder lawnmowers give you the best cut and pruned grasses yet retaining the quality of the grass to a large extent.
You can choose from different varieties of rotary lawnmowers also, and they have a rotating blade. It becomes quite easy to cut the grasses with the rotary lawnmowers, and you can make a comparative price list analysis of the rotary mowers before you buy them.
If you have a large garden area, and you have to cover a long distance, then you can buy the ride-on lawn mowers which will enable you to cut the grasses easily and fast. You can first consider the safety features, price list, the weight, ease of starting and handling the lawn mower, and then buy the best one according to your requirement and budget.
You Can Also Choose from Environment-Friendly Electric Lawnmowers:
Nowadays people also choose from electric lawnmowers which are not just easy to operate but can be stored very easily, and you can use them as and when required.
They do not pollute the environment, and are easy to re-sell also in case you do not require them after a certain time:
In countrysides and in areas where people have hectares and acres of land and garden areas, the electric lawnmowers are much in use, as they can mow the grass to the best possible extent, and that amount to a level of not more than 2 to 3 inches. In this way, the grasses can also grow properly, although their overgrowth is stunted by the mowers from time to time.
The electric lawnmowers are better than the gasoline ones as they cause less noise and pollution. The gasoline mowers use double stroke engines and make a loud noise. They also take much time while repairing, but if you call a specialist, the electric lawnmowers can be repaired very easily.
Gasoline lawnmowers are quite hazardous as far as the pollution of the environment goes. The electric mowers, on the other hand, do not pollute the environment and are the most convenient mechanisms to be used to cut grass from your overgrown garden or orchard.
There are many companies which sell high quality lawnmowers for garden and landscaping. If you have a commercial garden, you can also choose the commercial large lawnmowers. In any case, you must check the motor quality and quality of the blades before you buy the lawnmowers.
Like this post?
Let us know what you think by leaving a comment below. Share it with your friends, too!