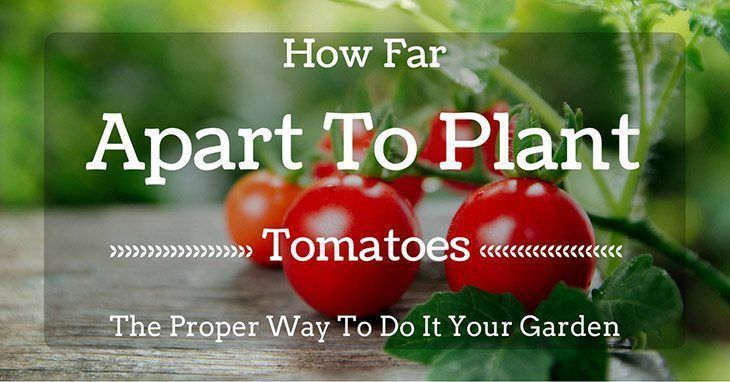 Tomato "Solanum lycopersicumL." is arguably the main vegetable consumed across the world and tomatoes are a widely used ingredient in most food recipes today. The popularity of this vegetable may be attributed to the benefits it has to offer the human body.
Because tomatoes contain important minerals and vitamins, such as vitamins A and C. additionally, the vegetable contains lycopene, all of which are vital nutrients for all the people.
One of the greatest concerns of many to create the best quality tomatoes is how far apart to plant tomatoes. When properly grown, tomatoes will reward you with plenty of healthy and delicious vegetable.
While many tomato varieties today only need basic plant care, there are various considerations that you need to make in order to achieve optimal production. Some of the key factors that will affect tomato production in your garden include the soil type and fertility, temperature and plant spacing. So, how far apart should you space your tomato plants?
How Far Apart to Plant Tomatoes?